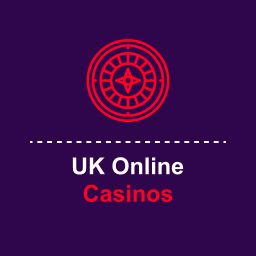 What is GamStop?
GamStop is a valuable resource that let's players to take control of their online gambling activities. 
Gamstop serves as a self-exclusion scheme designed to help individuals limit their access to gambling websites that are licensed in the UK. 
Operated by The National Online Self-Exclusion Scheme Ltd, GamStop is a free and optional service available exclusively to gamblers in Great Britain and Northern Ireland.
How GamStop Works.
GamStop operates as a national, multi-operator, and self-exclusion system, streamlining the process for individuals who believe they have a gambling problem. Instead of having to contact each online casino individually to set up an exclusion period, GamStop offers a centralized solution. Players can register their details with GamStop, and a verification process is initiated. To get started with GamStop, you need to follow these steps:
Visit the GamStop website.
Provide your date of birth, email address, and postcode for identity confirmation.
Choose a self-exclusion period, ranging from 6 months to 5 years.
Wait for 24 hours for the self-exclusion to take effect.
During the exclusion period, you cannot gamble on UK-licensed sites.
Update your contact details with GamStop if they change.
Remember that GamStop does not automatically stop gambling marketing material.
To unregister, wait for the self-exclusion period to end and visit the GamStop site.
The Role of UK Gambling Commission.
The introduction of GamStop coincided with the implementation of new, stricter regulations by the UK Gambling Commission to promote responsible gambling. The UK Gambling Commission is renowned as one of the world's most respected gaming regulatory bodies. It keeps a vigilant eye on the iGaming industry in the UK, conducting comprehensive analyses and ensuring that operators adhere to the highest standards of responsible gaming.
Potential Flaws of GamStop.
While GamStop is a valuable resource for combating problem gambling, it is not without its flaws. One notable issue is the misleading advertising by certain non-GamStop casinos using phrases like 'Casino Sites not on GamStop.' This can create a false impression that these sites are somehow connected to GamStop or that they adhere to similar responsible gaming standards. In reality, unlicensed sites of this nature may accept players regardless of their GamStop status, potentially exacerbating gambling issues.
How GamStop Can Help You with Gambling Addiction.
If you feel you have a problem limiting your gambling activities, or worse still, you cannot stop, GamStop is there to help you. You mustn't let what was once a source of fun become detrimental to your daily routine and affect your financial status, personal relationships, and behavior. It has become all too easy to access a source of gambling either online or off. It can be a struggle to restrain yourself with the myriad collection of betting sites, online casinos, and physical betting shops.
Conclusion.
In conclusion, GamStop offers a powerful solution for UK casino players struggling with gambling addiction. It provides the means to regain control over one's gambling habits and prevent further harm to one's financial well-being and personal life. While GamStop is not without its flaws, its role in promoting responsible gambling is vital.
By understanding what GamStop is and how it works, individuals can make informed decisions about using this self-exclusion scheme. It aligns with the efforts of the UK Gambling Commission to ensure a safer and more responsible gambling environment for all.
If you believe you may have a gambling problem or find it challenging to control your gambling activities, signing up for GamStop could be your best bet in seeking help and regaining control of your life.
Frequently Asked Questions (FAQ)
What is GamStop, and how does it work?
GamStop is a self-exclusion scheme in the UK that helps individuals limit their access to gambling websites. It works by allowing users to register their details and choose a self-exclusion period, during which they cannot gamble on UK-licensed sites.
Is GamStop a free service?
Yes, GamStop is entirely free for gamblers in Great Britain and Northern Ireland. It's a non-profit service dedicated to promoting responsible gambling.
Can I exclude myself from specific casinos using GamStop?
GamStop primarily offers national self-exclusion. However, individual casinos may still have their self-exclusion programs. If you want to exclude yourself from a specific casino, check their policies.
How can I stop GamStop once I've self-excluded?
To stop GamStop, you must wait for the self-exclusion period to elapse. After that, you can visit the GamStop website to unregister yourself.
Does GamStop prevent all gambling-related marketing?
No, GamStop does not automatically stop gambling marketing material. However, you can unsubscribe from such emails and unfollow gaming content on social media to limit exposure.